Questions & Answers:

Thank you for visiting located online only in Indianapolis,IN

1. What does FLIPSTYLEZ Fashions specialize in?
We can create 3d jewlery. We sell Furniture,
Clothing, and Gadgets.
2. What is FLIPstylez Fashions?
Here at FLIPstylez Fashions is a drop shipping business.
Deals with online orders only. Created by a woman who hands picks fashions,Décor, & More just for you. Since 1999 in Indianapolis, IN.
3. What type of payments are accepted at FLIPstylez Fashions?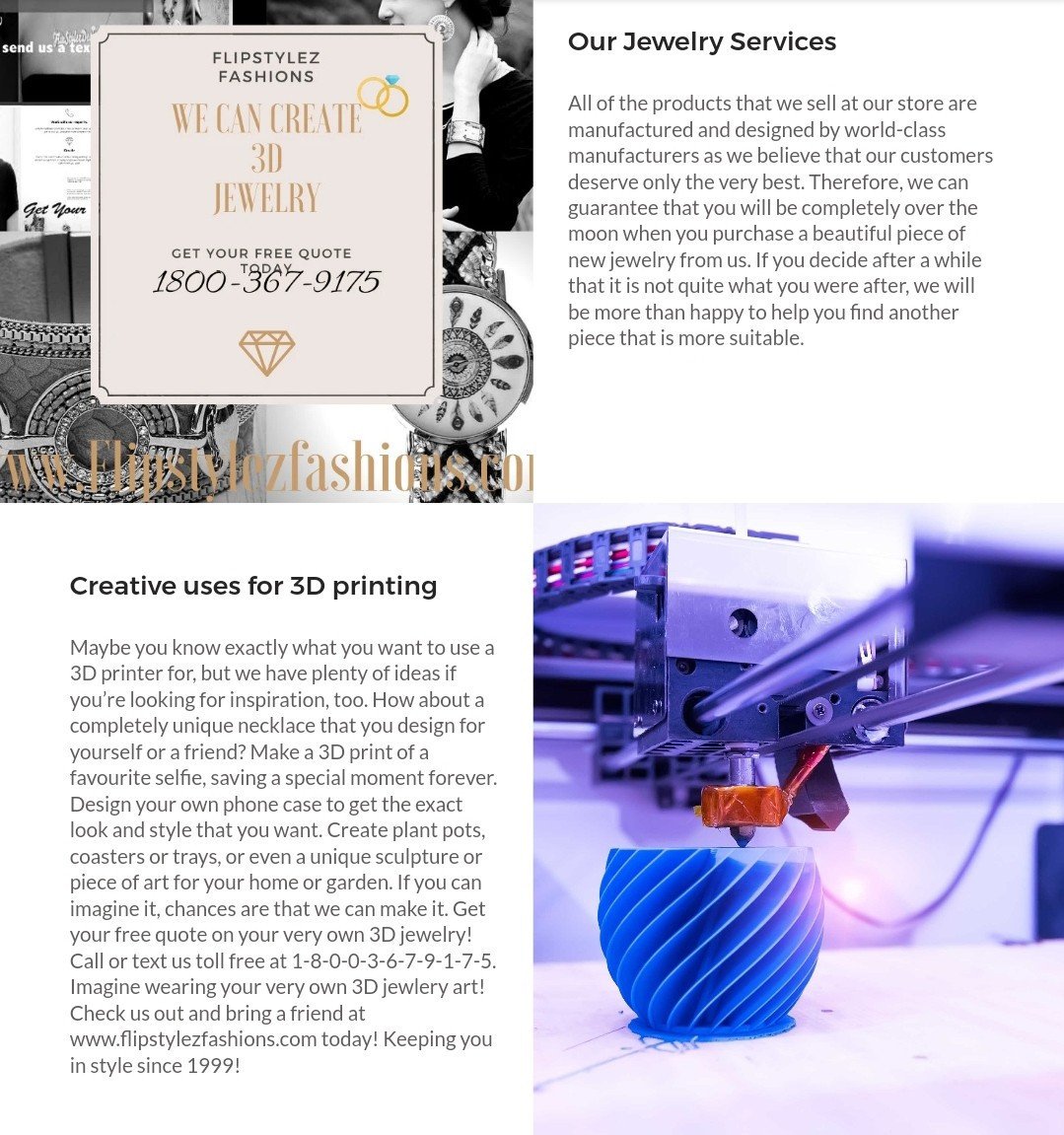 Get your free Shipping on orders $150.00 or more.

Get 20% off for new customers only!
Secured payments through many payment processors. Stripe,Paypal,And most credit cards. Takes 7 days to process your orders here. Add $25.00 to have
Product shipped faster
. In 2 days or next day $35.00.