Exciting Services we offer:

Thank visiting located online only in Indianapolis,IN

Customize your very own 3d jewelry.
Let your imagination be your guide. You must own the image. Complete the form. Imagine having
your very own 3D jewelry without breaking the bank!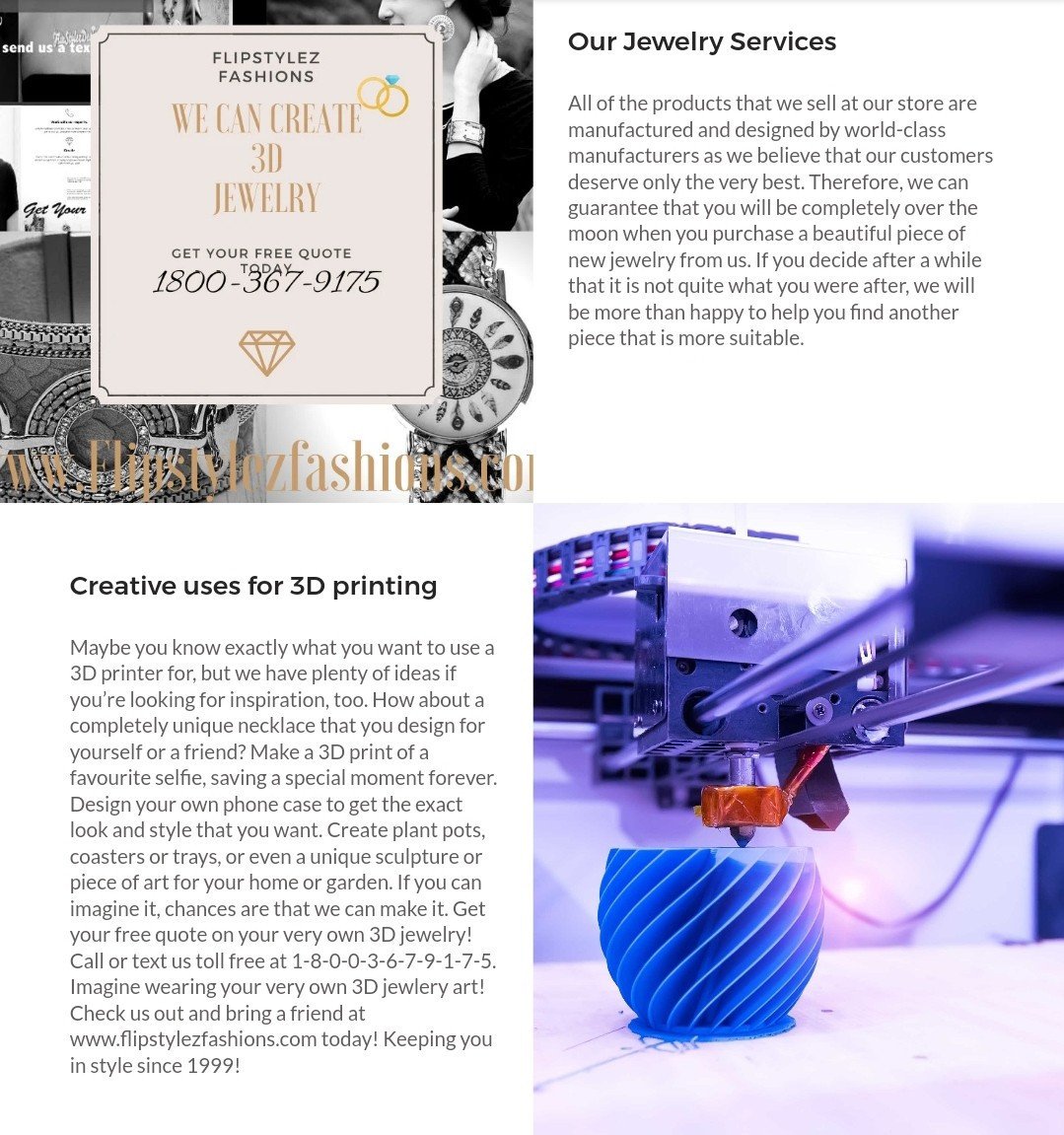 Get your free quote Now

Get $15.00 off coupon!
Just fill out our form. Flipstylez fashions can give you a quote in 48 hours. Your one of a kind masterpiece will stand through the test of time as a family heirloom, birthday, wedding, or for anniversary. Then in 6 to 8 weeks depending who is creating your jewelry. your necklace will be in a 3d creative bling. Call or send us a text today! 1-317-429-0492. Just fill out or form today! first before you book your appointment. Plus a send a legal copy of the picture we are going to turn your jewelry into 3D wearable jewelry!
To get your free quote!